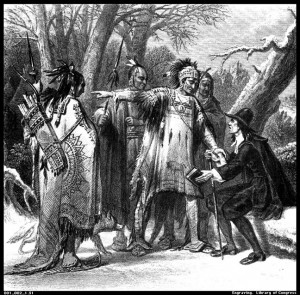 The Rhode Island Native American Indian, the mighty Narragansett Tribe, lived on the Hill centuries before the white man arrived, and continued to hold ceremonies on the Hill into the 1920s. In 1636 Roger Williams, accompanied by a group of five other 'believers,' obtained land from Narragansett Sachems Canonicus and Miantonomi and named his settlement Providence in thanks to God. The northwest boundary of this land, set forth by Williams and the Sachems, was the Great Hill of Neutaconkanut.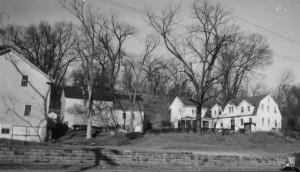 In 1829, the King family purchased the Neutaconkanut Hill land, from heirs of the Borden family.The King family tree includes such prominent and historical Rhode Island families as the Sprague (past RI governor), Borden, Allen, Waterman, Lawrence and Weeden. Family member Samuel Ward King, Governor of the State in June 1842, defeated Dorr in what is known as the Dorr Revolution. The original King Homestead stood on a 16-acre portion of the Hill, known as King Park. The last surviving member of the family, Abby King, willed what remained of the land to the City of Providence, with the stipulation that there be no development on the land.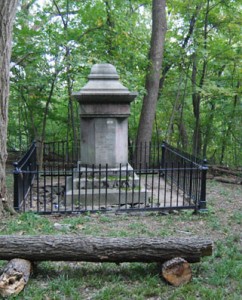 Reminders of the past: the remains of a band stand where Sunday afternoon concerts were held in the 1930s and 40s. The King Monument, erected in 1905 by Abby King in memory of her family, still stand as a tribute to the King Family who left us this gift of nature.