Spring and summer allow for walking/hiking, bird watching, discovering wild flowers and berries, and all that nature provides in her wilderness. Fall brings its treasures of hickory nuts and black walnuts and a magnificent canvas of fall colors. The Hill trails in winter are ideal for snow shoeing, X-country skiing.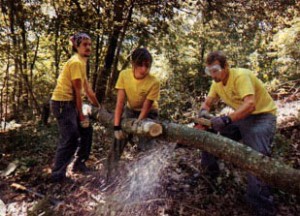 Through encouragement by NHC hundreds have recently hiked the trails and enjoyed nature in its purest form, and have marveled at the magnificent views of the city and beyond from this Hill, the highest point in the City of Providence.
There is still much to do. At the foot of the Hill lies 'King Pond,' in need of dredging (the pond will complete the Winter Recreational area); the temporary signage must be replaced; an archeological dig must be organized, as the Hill was the site of a Narragansett village, and a geological study must be made of the unique glacial rock formations.
Trail maintenance; erosion control from ATV damage; barriers implemented to discourage vehicle traffic; additional tree clearing; tree identification…ongoing projects.
The Neutaconkanut Hill Conservancy encourages those who appreciate nature to enjoy the Hill and all it has to offer. We are open to groups who wish guided walks or hikes, and we offer our slide presentation to any interested organization.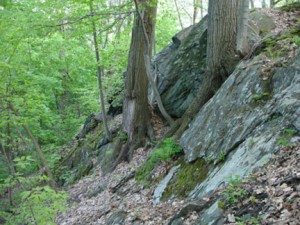 NHC is compiling a history of the Hill. We ask for old photographs of the Hill (that we scan and return), or memories of the Hill from days gone by. An interview can be scheduled to gather this information.
We Invite You To Come Climb Our Hill