The base of the Hill provides organized 'team' recreation. The woodlands on the top of the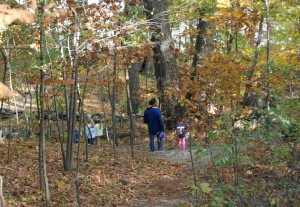 Hill, in summer, spring and fall, are ideal for walking and hiking along the trails originally developed by the WPA in the 1930s, reconstructed by the Neutaconkanut Hill Conservancy. Each year, the Conservancy, with the help of volunteers, opens new hiking/walking trails.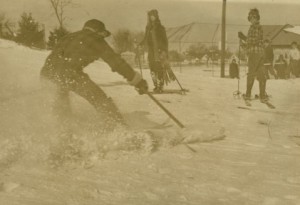 In winter the slopes on the side of the Hill are popular sledding areas. On the top of the Hill snowshoeing and cross-country skiing are enjoyed. A ski jump, once popular, and the first official ski jump in the state, is in the process of repair. In the future, NHC hopes to dredge the King Pond to bring ice-skating back to the Hill.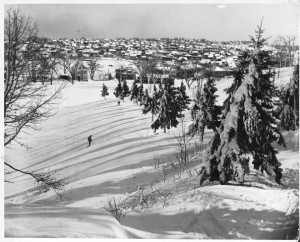 The beauty of the flora and fauna on the Hill enhances spring walking and hiking. Fall bring its brilliant colors to the trails. And, the trails, in winter, particularly when snow covered, are not only beautiful, but the leafless trees afford spectacular views of the City and about a quarter of the State. In any season, the view of Downtown Providence from the meadow on the summit, and from many other areas of the Hill, is truly spectacular.